Electric heat tracing systems
Electrical trace heating systems are used to achieve and maintain prescribed operating temperatures and to safely protect components from freezing. Thus, they lead not only to an increase in efficiency but also to a reduction in (repair) costs. Especially for temperature-sensitive materials, lines with a high risk of freezing, and applications with high process temperatures, electrical trace heaters are a sensible and effective solution. That is why they are now found in almost every industry.
Electric trace heating, our solutions for temperature ranges from -50 to 800° C
The electronic trace heating system consists of a large number of heating bands, an electrical control system and specially matched insulation. Only the right combination of heating, control and insulation results in a functioning unit and an effective electronic trace heating system that can compensate for heat losses and maintain a constant temperature. ARNOLD has many years of know-how and comprehensive expertise in this field and thus offers you the greatest possible operational and process reliability with individually developed solutions.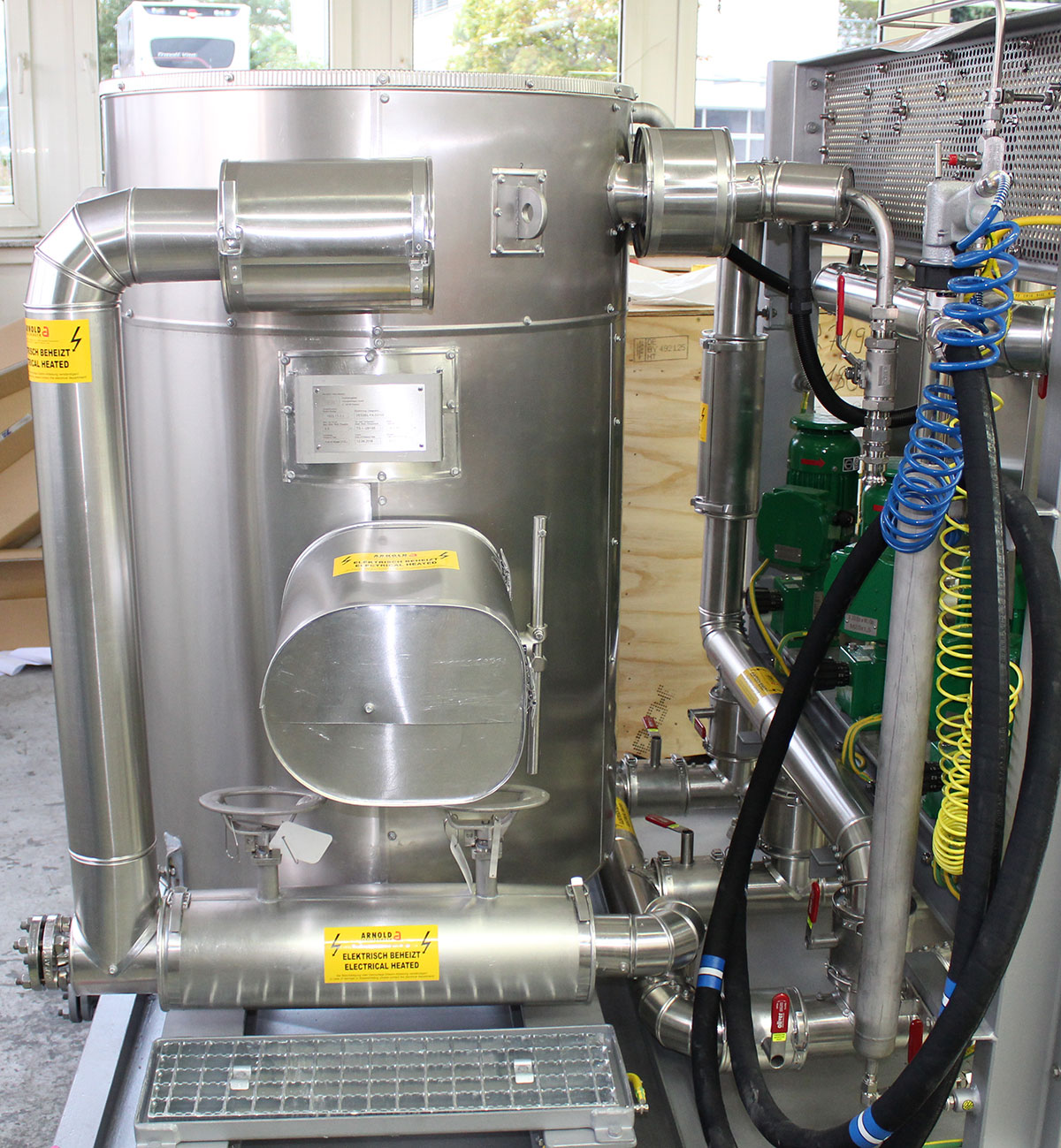 Electric heat tracing according to your needs
ARNOLD designs electric heat tracing directly to your needs. Whether electrical trace heating systems for piping systems and containers, removable heating jackets or heating cassettes with and without EX requirements as well as elaborate systems, we develop them with the latest control and switchgear systems and from the highest quality materials. For more flexibility and easier disassembly and reassembly, we recommend our heating cassettes or heating sleeves, which allow easy access to the pipe. ARNOLD also designs and constructs electrical trace heaters for steam turbines, which enable a safe and faster start of the turbine.
The quality of our innovative electrical trace heating systems is the focus for ARNOLD. Our comprehensive system solutions ensure consistent performance throughout the life of the electric trace heating system and guarantee safety in operation. In addition, we are continuously working on the further development of our products and services, so that you always receive the best possible solution for your plant from ARNOLD.
We will be glad to advise you.
From the planning of your individual electrical trace heating to the development, installation and maintenance, ARNOLD is your strong and competent partner.