Ventilation pipes and air conditioning ducts convey conditioned air throughout the building. At the same time, this air should be distributed as energy-efficiently as possible and with low heat or cold loss. Protecting air ducts from condensation is also essential in ventilation technology to prevent damage to insulation or ceilings. In this way, ventilation technology in industry not only contributes to a smooth and long-term secured process, but also brings economic as well as ecological benefits.
Complex structural conditions often place high demands on ventilation technology. The available space, optimal shape and possible weather conditions, among other factors, must always be considered when planning and developing ventilation technologies. Therefore, to find an optimal result and the best possible solution, you need the support of a specialist.
Efficiency, sustainability and quality characterize the intelligent ventilation engineering from ARNOLD. We guarantee a fast, functional and precisely fitting design of your ventilation system and, thanks to our own production in Germany, we can not only respond promptly but also highly individually to your wishes, also in combination with fire protection.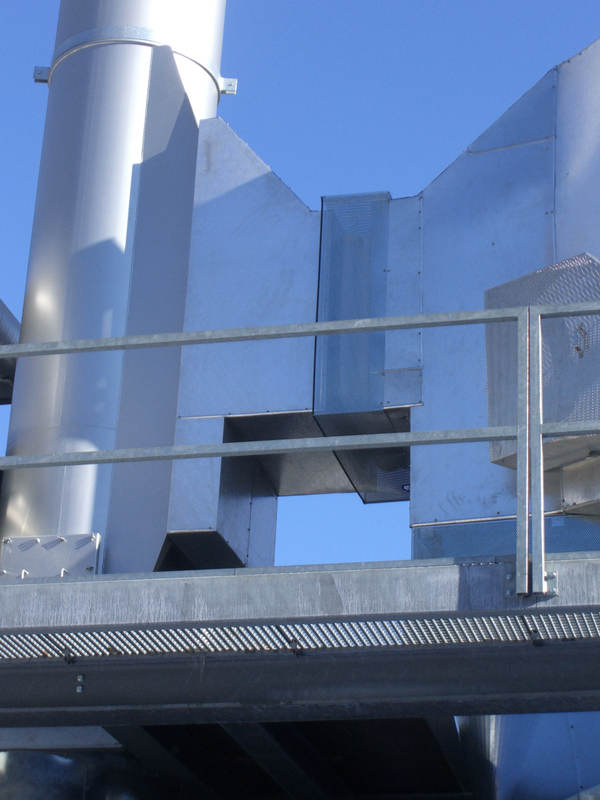 High quality insulation for modern ventilation technology
As a specialist in insulation, ARNOLD is also a leader in the field of ventilation technology. There, insulation not only has a temperature-insulating character and prevents heat or cold losses, but at the same time serves as sound insulation against external sound radiation, for example from machines. Also, the formation of condensation water can and must be prevented with the right insulation in ventilation technology.
The choice of insulation materials depends on the particular function of the air duct and the specific location in or on the building and the associated ambient temperature and humidity. ARNOLD uses only high-quality insulation materials that are quick and easy to process, protect the environment from dust and bacteria, and allow for easy cleaning. In addition, the insulation materials used by ARNOLD naturally comply with all current guidelines and regulations.
A requirement for effective ventilation technology is the correct installation of insulation by experienced ventilation technicians.
Our employees have many years of know-how in the planning and installation of customized ventilation technology and will be happy to inform you about ventilation solutions that are precisely adapted to your needs and implemented in accordance with current fire protection regulations.