Engines, cogeneration units and exhaust systems are insulated by ARNOLD using the highest quality materials and with the greatest care down to the last detail. This allows us to offer you insulation systems with low insulation thicknesses, the best insulation values and durable insulation materials that are perfectly matched to your individual needs and technical requirements. Oil-, water- and dirt-repellent materials ensure smooth operation and the flexible insulations adapt optimally to all components. Due to the easy disassembly and reassembly of our insulation systems, maintenance of all components is simple and effortless.
In addition to flexible (textile) insulation systems that conform to all current standards and regulations such as SOLAS, Tier 4 Final and Euro 6, we also offer metal or cassette insulation as well as integral insulation for engine and exhaust components to enable optimum thermal management.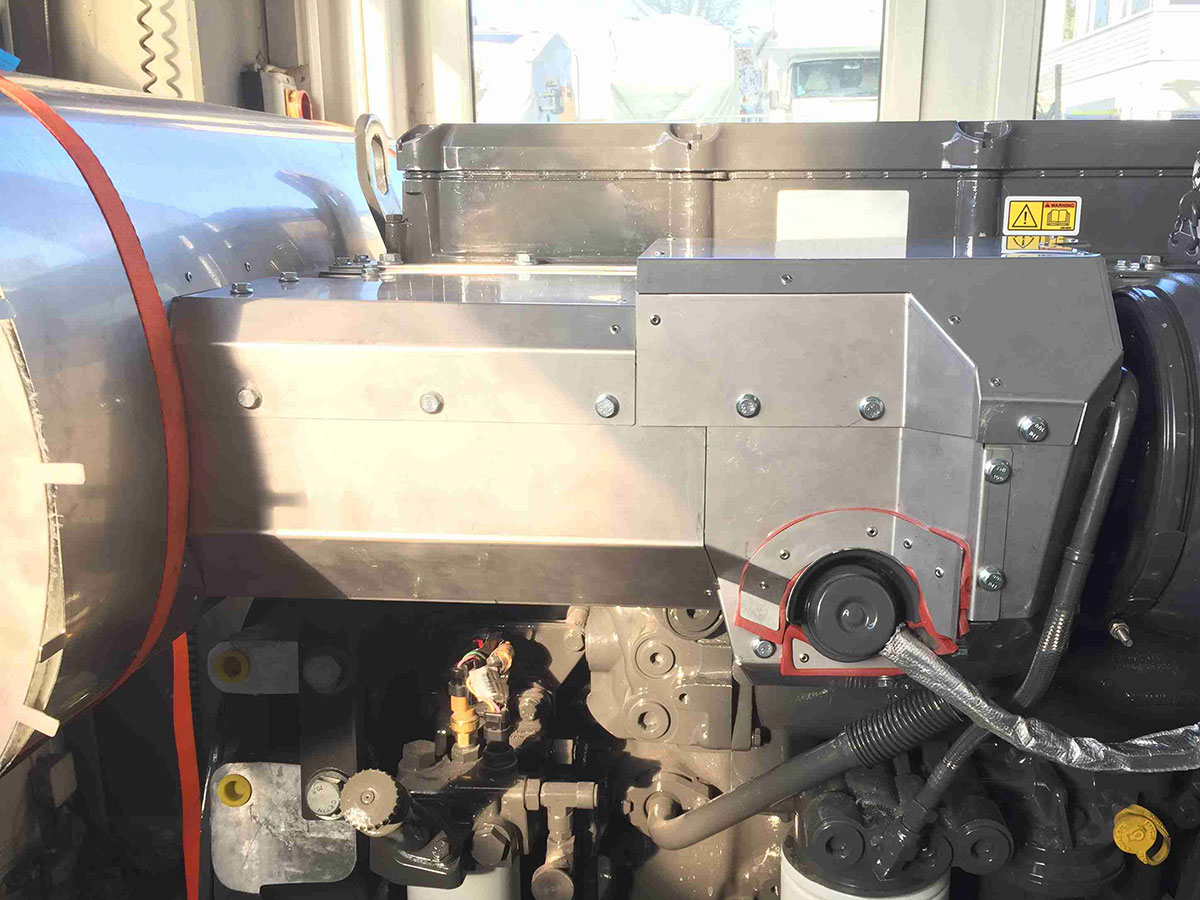 At ARNOLD you get high temperature insulation with excellent functionality and economy.
We combine all our know-how and years of expertise to produce first-class insulation systems, which are manufactured in our own production facilities and subjected to regular quality controls. We will be glad to advise you and find the best solution for an optimal insulation system with you.